Stay an extra day! Every 7th overnight stay in the camp is complimentary.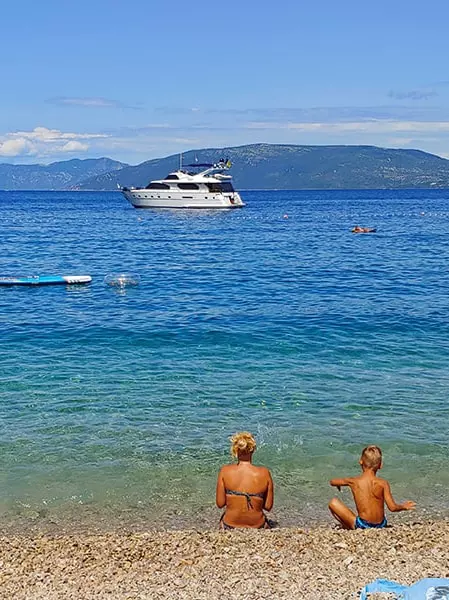 We know it's not easy to leave the island once you visit it. That's why we've made it possible to get every seventh overnight stay free of charge in the period to 2 July 2022 and 3 September to 18 September 2021! If you stay for 7 nights in Zdovica Camp, you only pay for 6, and if you stay for 14 nights, you only pay for 12.
You are just one click away from a rest for your mind and soul.
Reviews
About Us – from our guests perspective
Very good camping place for family with children, clean bathrooms and shower. Super nice beach.
Michel Navarro
France
Paradise on Earth. The beach is a little crowded but there are many little bays to explore in the area.
Felix Pflugbeil
Germany
If someone likes calmer, medium-sized campsites, I recommend it. The car must be left in the parking lot upstairs outside the town. But you can go to a small parking lot about 200m from the campsite and use a trolley (available) to bring your luggage. On the one hand, this is a difficulty, but on the other hand, it is a plus – there are no cars at the campsite, and only a few in the town. The town itself is charming with tasty (though expensive) restaurants.
Maciej T
Poland